News
| 08 Sep 2014 19:21 | By RnMTeam
Midival Punditz's Gaurav Raina goes solo as GRAIN, launching debut album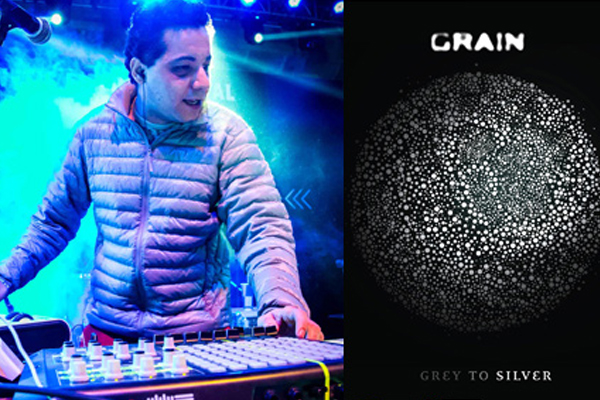 MUMBAI: Gaurav Raina, who makes up one half of popular Indian electronic act Midival Punditz, has decided to go solo. Taking on the name GRAIN, the DJ is gearing up to launch his very first solo album 'Grey to Silver', which will include collaborations with a number of well known Indian independent acts like Monica Dogra, Karsh Karle, Anoushka Shankar and Ankur Tewari.
The album is set to release on 19 September under Times Music label and will be made available at key retail outlets and on various digital platforms. The launch will also be followed by a tour across the country.
Raina, speaking about his individual project- GRAIN said, "There is a certain aesthetic associated with the Midival Punditz that I felt didn't really represent me completely as a musician, and I wanted to explore songwriting and the kind of sounds that excited me – slightly darker, melancholic. I felt the need to write music in English and along with that, there were artistes like Karsh and Anoushka and Monica that I was very keen to work with. I love collaborating, and the excitement of not knowing what the end result will be like."
'Grey to Silver' will see Raina come into his own as not just a musician but as a singer/ songwriter as well. As part of his album lauch, GRAIN will kick of his India tour on 19 September at Hyderabad's 'Over the Moon'. Four other gig dates have been announced, with more to be confirmed soon.
Gig dates
Sept 19 - Over The Moon, Hyderabad - GRAIN (DJ set)
Sep 26 - blueFROG Mumbai - GRAIN Live featuring Karsh Kale, Monica Dogra and Ankur Tewari; closing set by Sound Avtar
Sep 27 - blueFROG Pune - GRAIN Live featuring Karsh Kale and Ankur Tewari
Oct 10 - blueFROG Delhi - GRAIN Live featuring Monica Dogra; closing set by Jitter
Oct 17 - Indigo Live Music Bar, Bangalore - GRAIN (DJ set)