News
| 10 Oct 2011 15:05 | By Poonam
The Soul of Ghazals - JAGJIT SINGH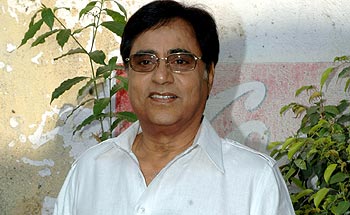 MUMBAI:  On Monday morning, the Indian Musical heritage undoubtedly lost its priceless gem that sheltered in the hearts of millions with his unparalleled, soulful and extraordinary melodies. Ghazal king Jagjit Singh, the soul-stirring voice behind �Ye kaghaz ki kashti', 'Chitthi na koi sandesh and �Jhuki jhuki si nazar' passed away at the age of 70, leaving his entire musical empire hanging by a thread.
His soulful renditions and all-time great melodies 'Honthon se chhoo lo tum', 'Tumko dekha to yeh khayal', 'Baat niklegi to', 'Jab saamne tum', �Hazaron khwaishe aisi', 'Chaak jigar ke', 'Kal chadhanvi ki raat thi', 'Kiska Chehera', 'Hoshwalo ko khabar', 'jaane vo kaun sa desh', 'jahaan tum chale gaye' and 'Shaam se aankh me name si hai' are ghazals that enthralled millions and are hummed by one and all. Jagjit Singh has also given his voice for ex-prime minister Atal Bihari Bajpayee poems in the albums 'Nayi Disha' and 'Samvedna'. He has sung in Punjabi, Hindi, Urdu, Bengali, Gujarati, Sindhi and Nepali languages. The musical maverick was awarded India's third highest civilian honour, the Padma Bhushan, in 2003.
Jagjit Singh (February 8, 1941 - October 10, 2011) gained acclaim together with his wife, Ghazal singer Chitra Singh, in the 1970s and 1980s, as the first ever successful duo act (husband-wife) in the history of recorded Indian music. Together, they are considered to be the pioneers of modern Ghazal singing and regarded as most successful recording artistes outside the realm of Indian film music.
The music world raised a toast and saluted this sheer musical genius for his invaluable contribution to the Indian Music Industry.
Alka Yagnik is completely short of words for the exceptionally talented king and can only feel the huge musical loss, I am completely short of words and can only feel the great loss that we all are going through. We have become musically poor. My family and I have been a great fan of Jagjit Singh since years. He took Ghazals to a different level. My memories with him are not too many but I sang a very beautiful duet with him 'Kiska Chehra Ab Main Dekhoon' which was extremely cherishing. He was a very honest and forthright person who never minced with his words, and he was very vocal about today's new bollywood music scene. It is a very huge loss. We just thought it was a matter of time and he would recover soon, but his sudden demise has shaken the entire fraternity....
Kumar Sanu who recorded his first song with the maestro said, He was the only person who recognized my voice and gave me a break in the industry. I recorded my first song and received Rs 1500 from Jagjitji. It's not only a loss for the industry but is also a loss in my personal life. After my parents he was the only person I looked upon to. May his soul rest in peace....
Shankar Mahadevan shared, A deep voice that resonated all over India and the world, is no more with us. No one could or will be able to replace his voice. We loved each other a lot and he has always encouraged and supported me. The future will be spent with the memory of those lovely moments we spent together....
Lalit Pandit who shared family relations with Jagjitji also expressed hearty condolence on the death of the Ghazal maestro. He said, Jagjitji was a part of my family and has also performed with my father. I was lucky to be blessed with his love since childhood. He has always been a great source of inspiration and guidance in my musical career. It is a very huge loss for the fraternity....
Shreya Ghoshal tweeted, Jagjit Ji passes away. One of the saddest day for all us music lovers. The 'golden voice' will not sing anymore. Rest in peace. Dard se mera daaman bhar de ya Allah Phir chahe deewana kar de ya Allah....
AR Rahman tweeted, "Rest in Peace Jagjit ji...No one can replace your voice and the perfection you had towards your art..."
Sonu Nigam tweeted, "So sad to see the great Jagjit Singhji,losing the battle to death..Very unlikely for the strong willed person tht he was..God bless his soul."
"We all have lost the voice of India," said Usha Uthup. He is singularly the only person responsible for bringing ghazal to the common man. It is difficult to imagine a musical world without Jagjit Singh. The man who used instruments like the bass guitar in a Ghazal which was never heard before. We used to call him the voice of India....
Bidding adieu to the legendary singer Daler Mehndi said, "The demise of Jagjit Ji is possibly the saddest moment for music industry across the world. Rendering Urdu poems by Ghalib with such a consummate ease & effortlessness, he made ghazals accessible to the common man and brought a new meaning to the genre. His ghazals did not require the listener to understand the nuances of ghazal singing, as his words and mellifluous voice carried magic to directly touch the chords of your heart.  India is extremely proud to have a Ghazal singer who was born and brought up in a Sikh Family."
Information and Broadcasting Minister Ambika Soni has described eminent Ghazal singer Jagjit Singh �as a singer and composer who understood the tastes of the common people and amalgamated Ghazals with lyrics and Geet in such a way that he narrowed the gap between the understanding of classical music and modern Ghazal singing'.
Condoling the death of the Ghazal maestro, composer, and music director, She said, The untimely death of Jagjitji has left a void which will be difficult to fill. His unique voice was a departure from the prevalent style of Ghazal rendition, which instantly became a hit with the masses. All his compositions were lyrical masterpieces and shall remain embedded in our minds forever."
Music maestro Jagjit Singhji celebrated his 70th birthday on 8 February, 2011, announcing a 70 city concert worlwide. On the momentous occasion, Ghazal Samrat Padma Bhushan Jagjit Singh said, I'm happy that Perfect Harmony Productions has thought of multiple unique ways to honour and felicitate me on a historic milestone in my life! I shall celebrate Year 2011 with 70 live shows and take my music repertoire far and wide....
Even though we will miss Jagjitji's existence but his soul (music) will always remain in the heart of millions.