Ram Sampath: 'Delhi Belly was a one song film'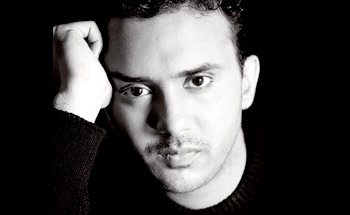 Millions are humming the rave and energetic compositions of Delhi Belly, the songs that are composed by the talented music composer Ram Sampath have hit the music industry with a whole new vibe and trend leaving a notion on everybody's mind. Ram Sampath, also the singer of Bhaag DK Bose shares with Swagata Panjari the thoughts that went through in creation of Delhi Belly music .

Excerpts:
Tell us about your song �Bhaag DK Bose' which has become a huge rage among the youth?
'Bhaag Dk Bose' is a song made for the underdog and to represent the trials and harsh realities of our lives today. All of us have been DK Bose at one time or another. The song was composed based on a line written by Akshat Verma - the writer of Delhi Belly, the song's lyrics were later re-written by Amitabh Bhattacharya. It's set in the punk genre as I wanted the song to have a raw energy and there are also Baul influences in the song, which become evident in the music pieces and string interludes.

Bhaag DK Bose is your debut as a singer, how did that happen?
I sang a scratch vocal, as I normally do, to help the singer learn the melody, but when Kiran Rao and Aamir Khan heard it, they liked it and forbade me from recording with any other singers! And that's really how my voice stayed for the song.

Throw light on the lyrics of the movie which are filled with passion, rant and rave?
When I signed Delhi Belly, it was a one song film, but the movie had a massive potential for a very interesting soundtrack.
Akshat set the tone by writing words like, �Jaa Chudail, kisi naali mein gir', �Bhaag DK Bose Aandhi Aayi Hai', �Teri Tirchi Nazar Ne Dil Ko Kar Diya Penchar,' thus giving Munna and Amitabh the cue on their respective songs. Chetan and I wrote, �Saigal Blues' on a melody that I had composed years before Delhi Belly began. We took maximum advantage of the lack of lip sync and wrote about love and heartbreak in many forms.

Do you think Delhi Belly has bought in more recognition and fame as a composer?
I've have composed music earlier but it was Delhi Belly that helped me raise awareness of my past work, for example, many people are unaware that I'm the composer of Sona Mohpatra's hit song, �Abhi Nahin Aana' as well as Shaan's �Tanha Dil' and many others.

After creating more than 4000 world class jingles for Pepsi, Reliance, Tata, Nike, Close Up and the list goes on… How is creating music for ad commercials different than movies? Which among the two is more pleasing and preferable?
Advertising is a great training ground for creative people. In a sense, you get paid to learn and it also teaches you to be precise in your ideas. The biggest difference in ad commercials and movie is that advertising doesn't let you stretch your imagination beyond the two minute duration. So, those with a creative hunger will want to express themselves on a larger canvas, like Cinema, and I hope to keep doing commercials along with my feature work.

Aamir Khan in a recent interview stated that, In Ram Sampath, I predict that a STAR is born, he has been a talent hiding for some time now, and post 'Delhi Belly' nothing can stop him. Mark my words...."
It's an honour to be praised by an artist of his calibre and stature. I do realise that my real journey in film music has just begun and I hope to work really hard without getting distracted, to achieve my true potential. I hope to live up to his words.

Which are the other upcoming ventures?
I'm working on Sona Mohapatra's next album. We're looking at a good release plan right now. but First, I hope to take a good vacation.